Apple-Cheddar English Muffin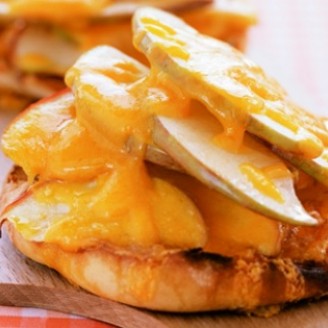 Recipe Detail
Ready In: 15 mins
Prep: 10 mins
Cook: 5 mins
Servings: 2
INGREDIENTS:
2 English Muffins - Split
¾ cup Grated Cheddar Cheese
2 Apples rinsed, corned and thinly sliced
RECIPE DIRECTIONS:
Place English muffins cut side up in a toasted oven or on a baking sheet under the broiler toast until lightly browned.
Top each muffin half with apple slices and cheddar cheese. Broil until cheese is bubbly. Serve.